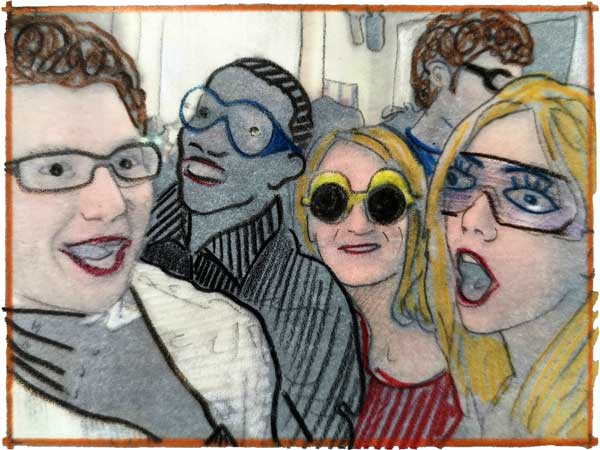 MY SALON HAPPENINGS
From 2007 to 2016, I have organized several events in my apartment to connect with unexpected people.
By wild casting, sometimes in the street, I invited people seeking to connect talents.
These evenings were also an opportunity to show my artistic projects and discuss with them in order to make progress.